SEHS College and Program Visits 2021-22*
*College admissions reps should request a visit through RepVisit. Other program reps should contact Kathy Ruggles (ruggles_k@4j.lane.edu, 541-790-8012) to arrange a visit at SEHS.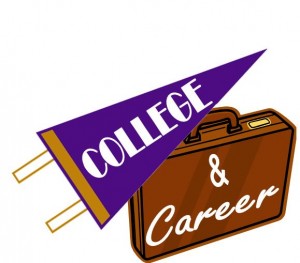 Keep an eye on the dates/times of your favorite schools' visits; this schedule is definitely a work-in-progress.
Can't log in to your Naviance Student account? Email Lori Sauter (sauter_l@4j.lane.edu) for help.
Confirm with your teacher that it will work for you to be absent for 30-45 minutes.
I invite you to attend virtual visits with your laptop (and earbuds if you have them) in the Career Center. I'll arrange for your classroom absence to be excused.
UPCOMING FAIR DATES:
Multi-Session Virtual College Fair
4/26/22, 6 – 9 am PST and 3 – 5 pm PST
4/30/22, 1-4:30 pm PST
Non a NACAC fair
Go to https://www.nacacattend.org/fairs to register and to see which colleges will be available for each fair date. This short video will show you how to get the most out of the virtual college fair.
No College Board Big Future Days offered yet for the 2021-22 school year. If you were unable to attend the event in spring 2021, you can still view the most popular event recordings by logging into or signing up for your College Board account.
Free and open to the public, PNACAC college fairs connect students, families and counselors from Alaska, Idaho, Oregon and Washington with colleges and universities, particularly those located in the Pacific Northwest.
UPCOMING FAIR DATES:
University of Portland
4/24/22, time TBD
Additional fair dates and locations here
Visit here for virtual college fair event listings.